Free, Online Resources to Learn Malayalam!
John Abraham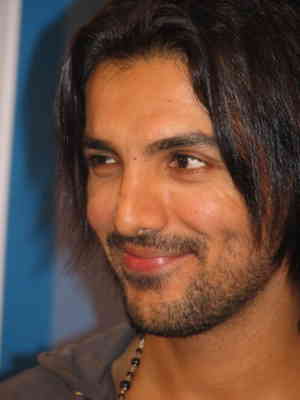 Name : Farhan John Abraham
Known As: John Abraham
DOB: 17 Dec 1972
Height: 6'1'' (1.85m)
John Abraham was born on December 17, 1972 in Mumbai, Maharashtra, India. He is a former model and now an Indian film actor and novice producer of Bollywood movies.
Abraham was born to a Malayli architect father and Parsi homemaker mother. Abraham was given the name Farhan by his mother Phiroza Irani. His father being a malayali syrian christian, gave him the name Abraham and John. He has one younger brother, Alan.

After graduating with a BA Honours in Economics from Jai Hind College, Abraham went onto to win the Gladrags Manhunt modelling Contest in 1999. Following this, he appeared in a number of national commercial ads and music videos. He successfully managed to complete a course on acting whilst juggling his modelling assignments.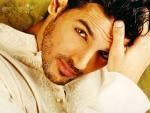 John Abraham was initially offered a role in a movie project by Pritish Nandy. Though the project was shelved later on, it did open a new door for John, who started building a screen persona of his own.
Abraham made his acting debut in 2003 with the controversial film Jism, a thriller with him and Bipasha Basu in lead. The film was a surprise box office success and his work was widely noticed. It was while making this film that John and Bipasha started dating each other. Abraham has been dating fellow actress Bipasha Basu since then and they are Bollywoods answer to Brangelina.

The film Jism followed by a series of flops such as the paranormal thriller Saaya (2003), Pooja Bhatt's directorial debut Paap (2004) and Ahmed Khan's Lakeer (2004).
After a series of box office failures, John finally caught a break while starring in Dhoom in 2004, where he played the role of the villain 'Kabir'. The film was a big commercial success and one of the highest grossers of that year in Bolloywood.

2005 saw Abraham starring in the supernatural thriller Kaal and the comedy Garam Masala both of which did well at the box office. Later that year, he had a major role in the critically acclaimed film Water, which portrayed the tragic fate of Hindu widows in British India. The film was written and directed by independent Canadian film-maker Deepa Mehta. The film was popular overseas, and was nominated for Best Foreign Language Film at the 79th Academy Awards, which exposed John to an international audience.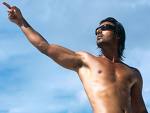 The ensuing years saw a number of releases with Abraham, of which his most successful films include Taxi No 9211, Kabul Express, and Dostana
In addition to acting, Abraham also has his own fashion line: his brand (JA) clothes, which primarily features his favorite article of clothing, jeans.

Abraham also associates himself deeply in the social causes and urges youngsters also to join hands in this humanity mankind.
" I work for social causes that I address. I love animals and I work for PETA. I have my own brigade called John's brigade for Habitat for Humanity, Habitat For Humanity is a Jimmy Carter foundation project." John said when asked about his work.

He was also associated with the famous Lilavati hospital of Mumbai where he donated a check of 10 lakhs towards the hospital funds.
In 2008 John became the first Indian ever to feature in the '25 Sexiest Men' list compiled by E! News and was ranked as the 7th sexiest man in the world. In the same year, UK magazine Eastern Eye named Abraham the "Sexiest Man In Asia".
In January 2009, John took his charitable activities to a new level and led a group of Indian celebrities in the Mumbai Marathon, an event to benefit the United Way.


Awards

2004 - Bollywood Movie Award - Best Male Debut for Jism
2005 - IIFA Best Villain Award for Dhoom
2005 - Zee Cine Award for Best Actor in a Negative Role for Dhoom
2005 - Stardust Superstar of Tomorrow - Male, Paap
2006 - Rajiv Gandhi Award for His Achievement in Bollywood

2007 - Giant International Awards For His Contribution to Indian Cinema