Free, Online Resources to Learn Malayalam!
My Kerala Holiday Blog
Hi guys,
I recently went on holiday to Kerala and was attempting to do a day to day blog - however, "power cuts", "network cable cuts" and "we are on strike" were a few of the amusing answers I received from some internet cafe owners out there - which made it kind of hard to blog :)
So I wrote a little diary to remind me of the intricacies and also to give some personal opionion and western insight into the wonderful place that is Kerala. This page has stories from locals and rickshaw drivers, pictures I took whilst travelling through, prices I paid and general things I liked and disliked.
Enjoy!
Sat 24th Jan
We touched down in Kerala's Capital -Trivrandrum Airport (Thiruvananthapuram) at 4am, the air was still warm. It was supposed to be the cool season but the temparature was still at least 20C in the middle of the night. I threw off my North England Winter Jacket :) ... It was snowing over 1ft of snow in London :)
There's an impressive Thrissur Pooram Elephant just as you enter the Airport Terminal.
We arrived at my girlfriends' aunties' house (we were staying over for a few days). The aunty is referred to as Kunyama, this means little mum (as the aunty was my girlfriend's mother's little sister.
Most of the day was spent getting to know the local area. The main things I notice are - the roads are very bumpy by western standard - I thought I was going to fall out of the rickshaw(tuk-tuk) at one point!! Also - there are no traffic lights, which make for interesting driving... more on that later.
Sun 25th Jan
We left the house at 9am, an hired a rickshaw driver for the day to take us around and be our tour guide. It is definately useful to know some basic Malayalam - fortunatley for me my girlfriend is fluent, but I was chipping in a few words I knew. To hire the rickshaw driver for the day cost us 600Rupees(Rs) which was under 10pounds - just over 10 dollars.
The exchange rate was about 80Rs to £1, 50Rs to 1$ and 63RS to 1euro. Two good websites I use for currency are xe and discount currency exchange
We toured all around Trivandrum centre and then made a trip out to Kovalam Beach. Half way between Trivandrum and Kovalam, just off the main road - there is a very good restaurant, the rickshaw driver took us to. It is called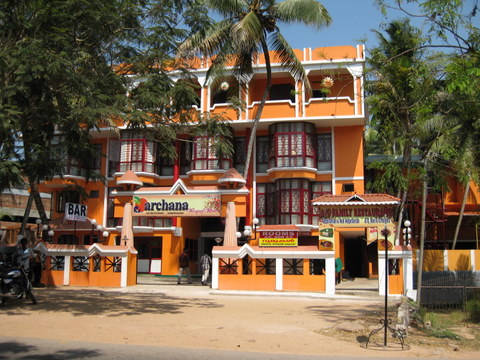 Archana (which is a type of prayer) and is all painted a bright orange colour. We had a full meal for 3 people for only 210 Rupees which was less than 3 pounds!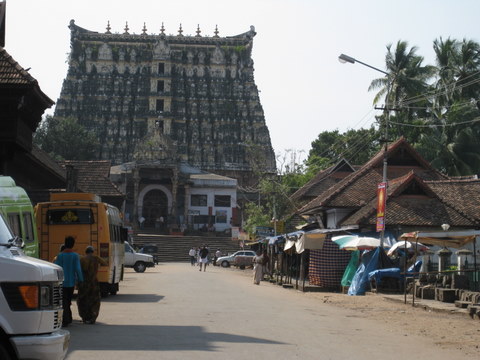 Mon 26th Jan - Trivandrum
Tue 27th Jan - Neyyar Dam and Round Trivandrum
Neyyar Dam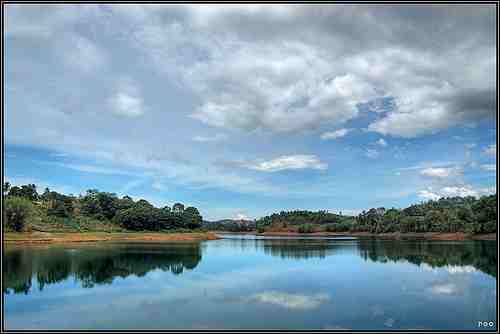 Sivanda Ashram
Arana
Rain Pouring down
Indian Coffee House
Wed 28th Jan - Malayali Wedding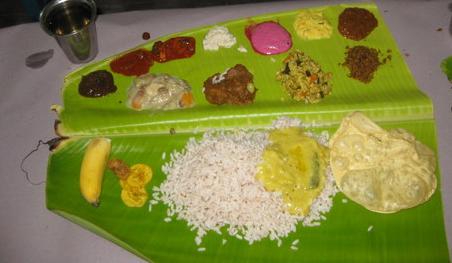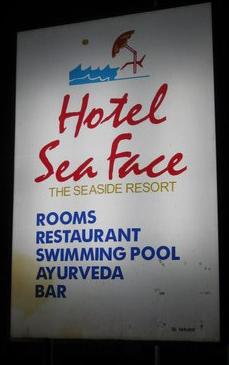 Thurs 29th Jan Kovalam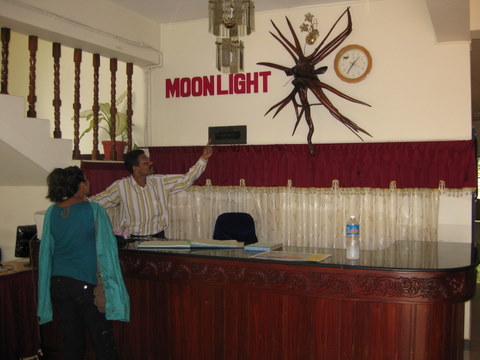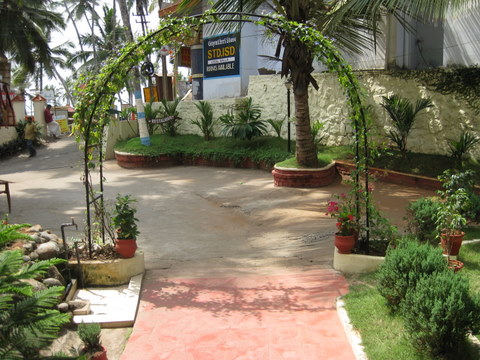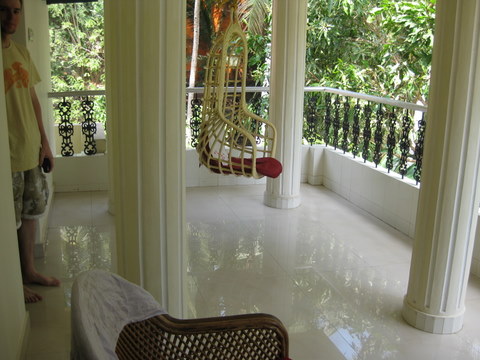 Fri 30th Jan Kovalam - Kanyikumari