Free, Online Resources to Learn Malayalam!
Mammooty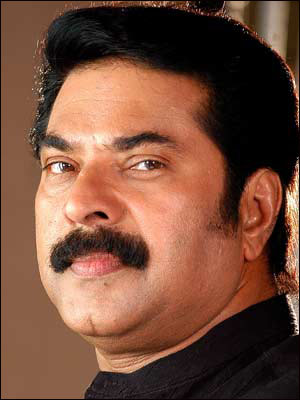 On Sept 7 1953 Mammooty was born (Muhammed Kutty Ismail Paniparambil) into a middle class Muslim family, near Vaikon in the Kottayam district in Cochin, Kerala. Ismail his father was an agriculturist and Fatima his mother a housewife. He had two younger brothers Ibrahim and Zakariah; and three sisters, Ameena, Sauda and Shafina.
Mammootty went into study law at Ernakulam Government Law College, and then was practicing law for two years in Manjeri.

At the tender age of 18, Mammootty made his first screen appearance in Anubhavangal Paalichakal. Two years later he was in another role in Kalachakram. However it was not till 1979 his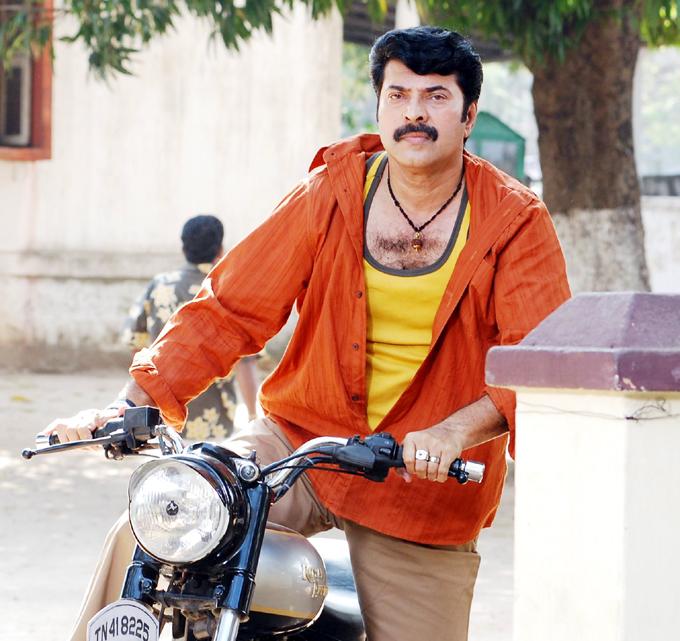 professional film career began with his lead role in Devalokam. Unfortunately for Mammootty this film was never released. The following year at the age of 27 Mammootty married Sulfath and went on to have a daughter (Surumi) and a son (Dulquar Salman).
In 1981 Mammooty got his first Industry recognition when he won the first award for Best Supporting Actor for his role in Ahimsa. It was this role that bagged him the recognition to be a lead actor in Malayalam films.
In the following year, Mammootty?s role defining moment as an actor came in the form of a police officer in the thriller Yavanika. This film marked the beginning of a trend for Mammooty to play a tough cop in many action and investigative thrillers in the coming years.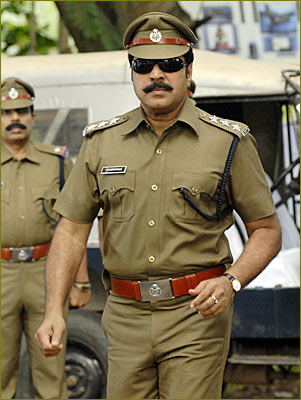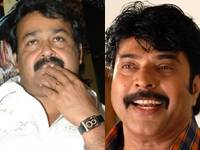 Although there are many notable and outstanding performances delivered by Mammooty, arguably his most focused years in the profession were during 1982 to 1986 when he acted in more than 150 films and had the rare distiction of appearing as the lead actor in 35 movies in 1986 alone. He certainly managed to endear himself into the hearts of Malayalam movie goers, and was seen as a sure fire for lead roles by directors. Mammootty had become a commercially viable hero in mainstream Malayalam cinema, and there were no shortage of offers for Mammooty to play lead roles.
Unfortunately during the mid 1980?s Mammootty?s notabley controlled acting saw him sterotyped as the lead actor of choice to play a familyman or businessman. His earlier successes in such roles encouraged script writers and directors to make films of the same genre, and over exposure in the film industry of these run of the mill films saw Mammootty?s career decline as many of his movies bombed at the box office.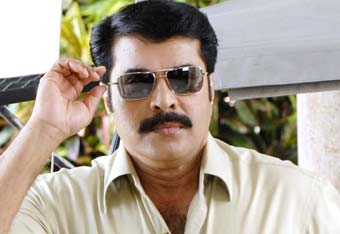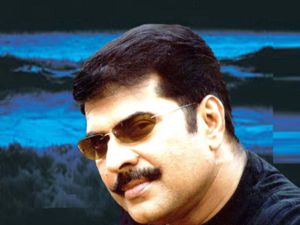 In 1989 Mammootty ventured into Tamil films and starred in Maunam Sammatham. He went on to act in various Tamil films; amongst them was Thalapathy alongside Rajinikanth. This propelled him into a household name among Tamil audiences. This was also the year when Mammooty ventured into Hindi films with Thriyathri. However it wasn?t until autobiographical Hindi film Dr. Baba Saheb Ambedkar that Mammootty could make his presence felt on a national scale.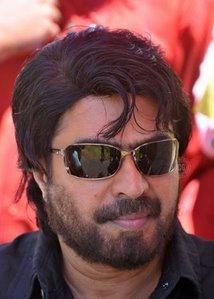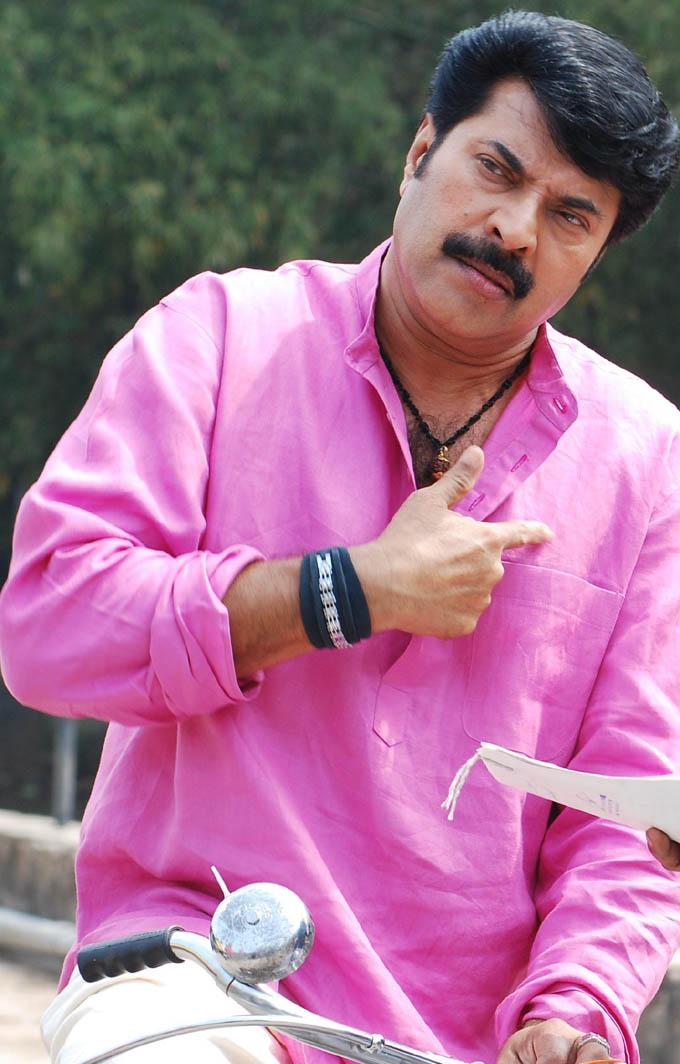 International recognition came in 1990 in the form of Mathilukal (?The Walls?) and has been shown in almost 40 international Film festivals beginning with Venice ? where it was well received. This film also won 4 National Film awards.
Mammotty went onto win another international award (Network for the Promotion of Asian Cinema ? NETPAC) at the International Film Festival in Rotterdam in 1993. This time it was for the film Vidheyan. He also scooped the Interfilm Award ? Honorable Mention at the Mannheim-Heidelberg International Film Festival.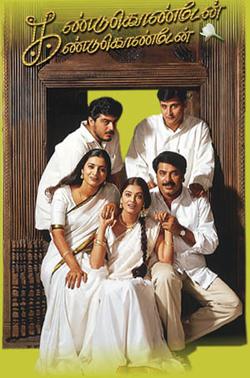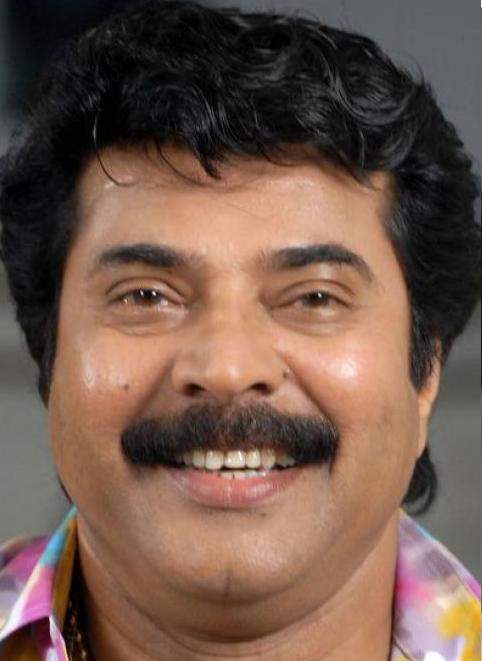 Mammoottys successes in his films (too many to be mentioned here) have led him into product promotions as do most superstars. However, interestingly in 2006 Mammoottys film Thuruppugulan saw Mammoottys character Gulan became a rage among kids. A cartoon series was born and based on Mammoottys character 'super gulan' was started by a kid?s comic (quite a rare occurance in Kerala).
Mammooty is involved in a dozen philanthropic activities as well as heading up Malayalam Communications and founding a television production company.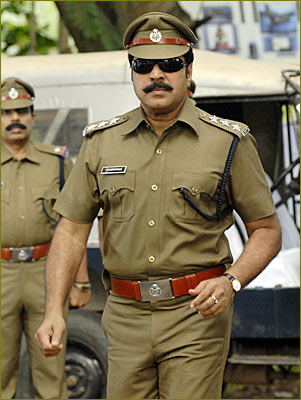 Mammootty proves that he has no shortage of talent as he also turns his hand to writing, and has produced a book called Kazchapadu (Perspective/Hindsight) ? a compilation of short essays written over the years.
Recent family developments include both his son and his daughter are now married and settled. However his reign in Mollywood which has spanned over 30 years sees no end in sight as he continues to churn out blockbusters.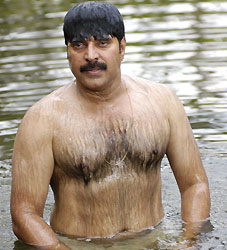 Trivia
While he was a law student he and his friends streaked through the streets of Ernakulam (Kerala, India) as part of a bet.

Personal Quotes
"I became prosperous only after my marriage. My first film chance came on the sixth day of our marriage. My wife always makes suggestions about my work, but never actively interferes. As a critic of my performances, she can be very severe!"